Key Facts:
Industry: Information Marketing, Events
Application: Sales Automation
Company: Business Molodost
Deployment: 1 week
Business Challenge
Business Molodost, the leading Russian and CIS professional training company, was launching a new project "BM-Proryv". The company was in search of an effective way aiming to gather 200 attendees for its training event for entrepreneurs. 2 weeks prior to the event, there was 10,000 contacts database to call out and only 3 sales staff to perform the daily outbound calls. Increasing the workload for live agents able to make only 60 calls per day was not an option.
Solution
Business Molodost was excited to partner with EVE.Calls and chose to embark on a journey of sales automation using EVE robot.
A proven to be working mechanics was created. EVE was calling customers pitching the idea to learn more about "BM-Proryv". If customers showed interest, EVE was sending them SMS with a link to website for register for the event within 15 min and get a free lesson as bonus. SMS was delivered with a countdown creating a sense of urgency. Many customers were filling out the registration form and completing the payment right after receiving SMS, those who didn't – were receiving a call from a live agent. Several voices for the pre-recorded scripts were A/B tested to identify best converting ones.
Success by Numbers
The number of calls handled by EVE were 217% higher than calls that could be made by 3 live agents within 2 weeks
The events attendees target was met, 69% sales due to EVE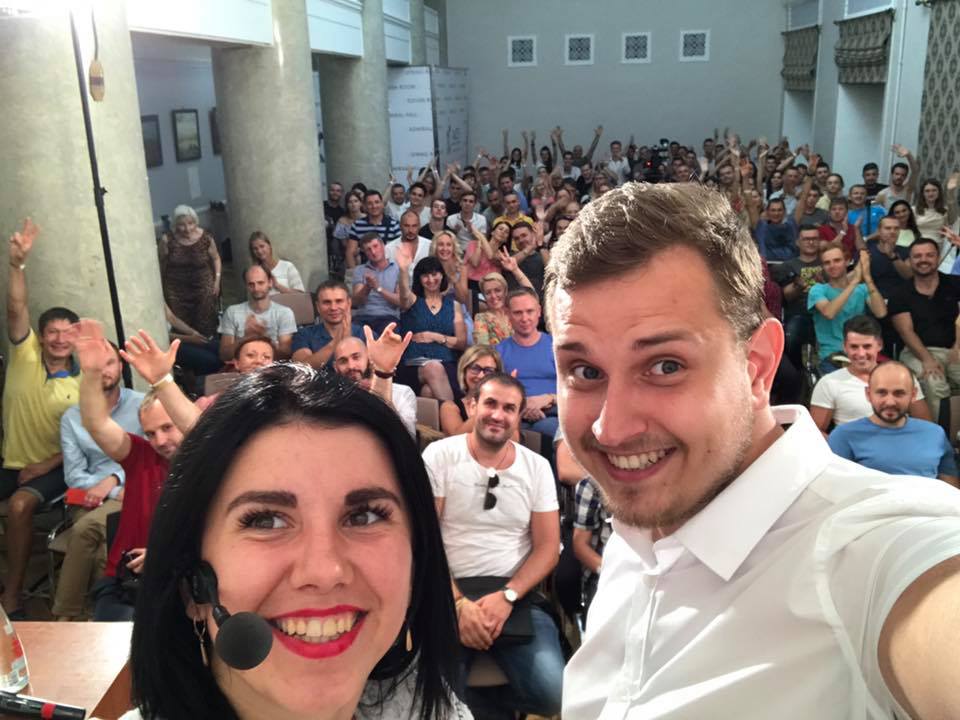 "This is an amazing breakthrough what we did together with EVE.Calls. We called out almost 8000 contacts, gaining 600 leads and 138 sales. This is fantastic" comments Evgeni Chernyakovich, BM-Proryv project lead.
Simple aftermath:
Invested: $695
Revenue generated: $23.3K