Google has basically become synonymous with boundless knowledge. The company holds this banner high, helping not only billions of users explore the world, but also hundreds of IT companies expand their business horizons.
With its parent holding being the second-largest tech company in the world, Google seeks to support bold and bright startups internationally. The company has launched a global series of accelerators – extensive programs with technical, product, and leadership training.
To get into the accelerator, a startup is expected to meet the following criteria:
To be deeply technical, preferably develop leveraging technologies like Machine Learning and AI
Demonstrate traction, ideally between Seed and Series A stage
Build a scalable product or service with a significant total addressable market and defensible growth model
We realized that EVE.calls ticked all the boxes, so we applied and had a rough time going through an intensive selection process. We passionately pitched our voice robot to a jury of leading industry experts, went through multiple rounds of in-depth interviews, and left dozens of strong competitors behind.
But all the efforts were rewarded as EVE.calls gained entrance [1] into one of the world's hottest accelerators, Google for Startups Accelerator.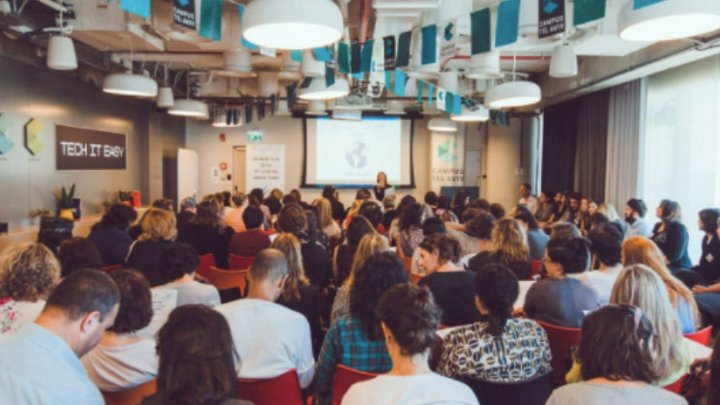 The program lasts for 3 months filled with extensive training and guidance. Each founder is going to highlight several technical challenges his/her business is facing today. Then, together with Google and industry experts, the participants are going to find ways to deal with those challenges and eventually provide the impetus for further strong growth.
The key benefits of the program can hardly be overestimated:
Full-on business training
Google product credits for a tech stack
Mentoring from 100+ leading experts from all fields of the industry
Support on company and product strategy
Partnership on an advanced technology project
The accelerator starts in late May, and we're genuinely excited to be part of it. Stay with us and watch for updates on Eve's thrilling adventure!
[1]Meet the startups joining Google for Startups Accelerator: Cloud
Learn from the best, this is the principle I always stick to. When it comes to business, I look up to the world's leading companies that have proven their relentless commitment to innovation and outstanding commercial strength. That is exactly the case with Google, one of the greatest IT companies of all time.

We truly appreciate the opportunity to be mentored by high-profile Google experts and are grateful for believing in EVE.calls!
Oleksii Skrypka, founder and CEO of EVE.calls